The T20 World Cup 2021 is almost here and all the teams have announced their squad for the mega-event. However, there is a scope for making a change or two available to the teams and we might see that happen. Given how the form of players is always taken into consideration leading into a huge tournament, the performances in the Indian Premier League 2021's second leg holds an important role. 
There are certain players who have taken their respective snubs from the World Cup seriously and started performing much better than before. Some of these players have been in the reserves and would know an elevation to the final 15 isn't impossible.
Here 5 players who may make a comeback to their country's T20 World Cup squad based on IPL 2021 form:
1. Faf du Plessis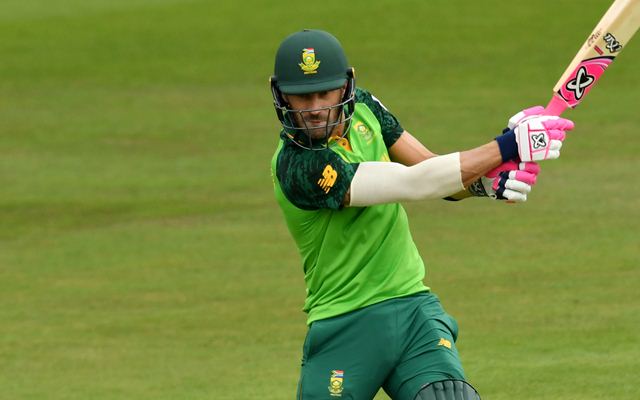 Cricket South Africa (CSA)'s decision not to bring back Faf du Plessis into the T20 side is as strange of a decision as it gets. The former Proteas skipper had retired from red-ball cricket in early 2021 just so that he could focus on white-ball cricket and help his country win a World Cup. Despite this, the selectors ignored him right through his year. 
His last T20I match was in late 2020 and since then there hasn't been any word from the national team selectors. However, this hasn't stopped Faf du Plessis from scoring runs. He led the St Lucia Kings into the final of the Caribbean Premier League and played some valuable knocks along the way, including a century. 
He continued his good show in the IPL and has now scored 435 runs at an average of 48.33 and a strike rate of 138.10. There is still time for the South African selectors to think and get him back in the side, but they have been reluctant to accept players who have prioritized one format over others. But, no matter how much the selectors try not to admit, the team has way more chances in the T20 World Cup with du Plessis, than without him. 
2. Yuzvendra Chahal
Yuzvendra Chahal's snub from the Indian T20 World Cup squad was a bit surprising. It is true that leading into the selection period, Chahal didn't have a good record in the past six months to show. The Indian selectors had to pick only one leg-spinner and Rahul Chahar's stats in the IPL 2021's first leg and the Syed Mushtaq Ali Trophy 2021 was just too good to ignore. 
The fact that Chahal didn't even make it into the reserves is a bit shocking, but since that snub, fans have seen the vintage Chahal. It is quite unfortunate that, after being on top of his game in the international circuit and having played against almost all teams, right before his first T20 World Cup call, he faced a dip in form. 
In the second leg so far, he has bowled 14 overs and picked up seven wickets. His economy in the four matches has been 5.57. Interestingly, his return to form has coincided with Rahul Chahar losing his. If Chahal keeps up the good work, we might find him replacing Chahar right before the T20 World Cup. 
3. Sunil Narine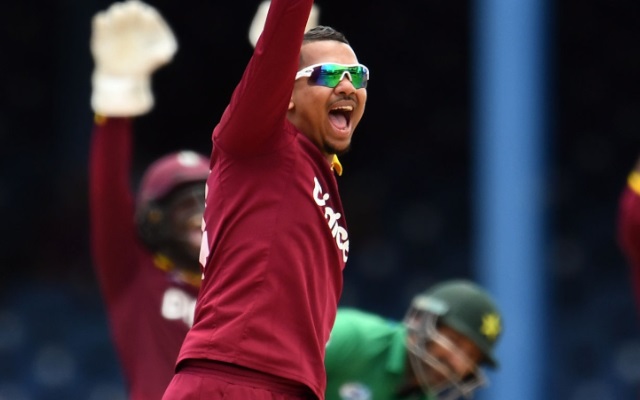 There is no doubt that the best T20 spinner in the West Indies is still Sunil Narine. The Trinidad and Tobago player might not have played international cricket in some time but he remains an asset across the globe in whichever league he plays. His action has been put into question various times, but this time around it was something else that stopped him from making it to the T20 World Cup squad. 
According to the reports which emerged in the aftermath of the West Indies T20 World Cup squad announcement, it was revealed that Narine had failed to meet the fitness standards. He, along with a couple more players, faced a snub due to this. However, Narine's form in the IPL might just help him get a chance to become T20 World Champions again, having previously been part of the 2012 triumph. 
In the second leg of the IPL 2021, Narine has picked up the Player of the Match award twice in four matches in which his team Kolkata Knight Riders has played. He has picked up six wickets in four matches, bowling at an economy of 6.2. He has proven handy with the bat in one game as well. All of this should be enough for him to claim a spot, but it will be completely on the selectors how they see it. 
4. Shardul Thakur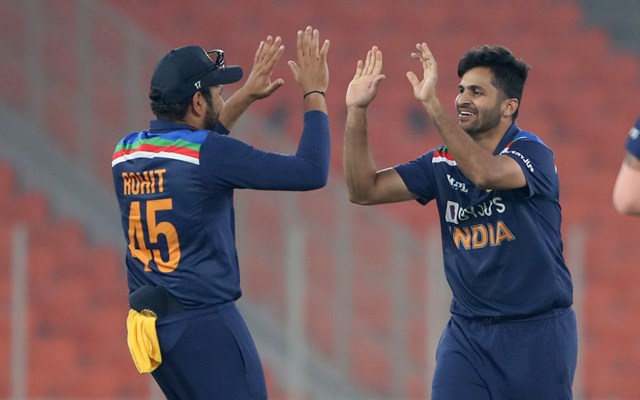 Going into the T20 World Cup 2021, India picked up a spin-heavy squad. They picked five spinners and only three 'fit' pacers. There is speculation that the wickets in the UAE will be good for spinners by the time the T20 World Cup starts. If that remains the case, India should stick to their plans, but throwing in a handy fast bowling all-rounder won't be a bad suggestion. 
To Shardul Thakur's credit, he has stood up to every task he has been given by Virat Kohli so far this year and performed in every format for the national team. His form in the IPL 2021 second leg has also been good. He has picked up six wickets in four matches, bowling with an impressive economy of 7.2. 
Thakur has been named in the reserves and can easily slide into the final 15. India does have a fast-bowling all-rounder in Hardik Pandya, but how much will he be able to do the two jobs properly is something of a concern. So, Thakur can be a good backup option or even try to fill a few holes keeping both of them in the XI. Either way, Thakur's selection might just benefit the Indian team.
5. Jason Holder
The West Indian all-rounder was sidelined from the T20 World Cup squad and put in the reserves after a sub-par Caribbean Premier League season. In 10 matches in the tournament, he picked up only five wickets and scored 109 runs. However, his fortunes have turned since he has landed in the UAE. 
Playing for Sunrisers Hyderabad, he has put in good performances with the bat and the ball. He has picked six wickets in three games, bowling with an economy of 6.1. He also played a great hand of 47 not out in one of the matches on a very slow pitch, showing his expertise to score runs quickly even on tracks that don't support that. 
Given his show during this second leg of IPL 2021, there are chances that Holder might get elevated from the place of the reserve to the final squad. Having said that, who he can replace is not clear at this moment. His experience and ability to deliver with both the bat and the balls add a great X factor to the West Indies team, which is quite strong already.